About
Founded in August 2007. Small family business owned. Specialize in delivery of #2 Fuel heating oil for commercial and residential. Started my company from the ground up in 2007 out of my home with one truck and myself as the driver. Now 2015 eight years later i have an office in West Warwick fully staffed, i now own 5 trucks and counting and the business is growing more everyday with new customers being added. Our customers are our #1 priority. 100% customer satisfaction guaranteed!
Some Facts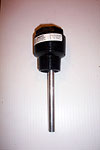 This device is designed to provide a warning to the person filling the tank that the fuel level is approaching the top of the tank. The warning is in the form of a whistling sound that can be heard during filling which increases in pitch and then stops as the oil rises to the top of the tank. Usually located at top of tank at the base of vent pipe.
Oil Tank
A common problem that faces home oil heating customers is determining the amount of heating oil remaining in their home oil tank. Most home oil tank installations have a gauge designed for this purpose making the process of checking your oil level trivial.